The Ultimate List for Small Business Owners.
Digital Marketing Consultant Secrets Revealed!

As a small business owner with a website, the ultimate question you should be asking is "What else should I do to get my business found by potential customers?"
What do I need in order to get my small business found on the web?
There are a plethora of tools available, both free and paid, supporting your marketing efforts online.  However, small businesses may not have the time and manpower to take advantage of these supports.
Read the following list of Google tools and supports and find a way to set these up ASAP:
Google My Business
Sign up for a business listing, add your logo, add a cover photo, fill in key business details, upload photos and get verified.
Take a look at how a Google My Business listing for my business, High Key Impact, LLC shows on a Google search. (below)
(It's the box with my profile photo and map on the right side)

Google Maps
Do a run-through using directions from Google Maps to find your business location.  Map your address from a variety of locations.  The ultimate 'map-app' helping customers find your small business location is key!  Let's make sure it works properly.
Google Analytics
You have a small business website presence, but how do you know it is working correctly?  Google Analytics is another free tool available from Google.  Sign up for Analytics (search "google analytics" while signed in), ask your website developer to add the code and within days you will see your website's visitor data. While there are several key data items in Analytics, ask yourself what numbers are most important to your service or product.
Read this Beginner's Guide to find how to read and interpret Google Analytics data.
Google Search Console
Keywords are the ultimate search tool used on websites.  Many small business owners believe their keywords are all set, however, changes in business focus drive changes in keywords.  Need help from Google with your keywords?  Ask your website developer to set up Google Search Console.  Here's a video all about how Google Search Console works.
Keywords should evolve as your business evolves.  Schedule keywords checks every month or so to make adjustments based upon ever-changing marketing focus.  
Google Reviews
Many recent articles about Google algorithms state that Google rewards the businesses with multiple Google reviews.  Listed below are several ideas how to ask for a Google review:
-Ask your customers directly.
-Send a reviews email campaign.  Create an email with a link tied directly to your Google My Business review box. Here's how to create that link.
-Sign up for a text review service such as www.getfivestars.com.
YouTube Channel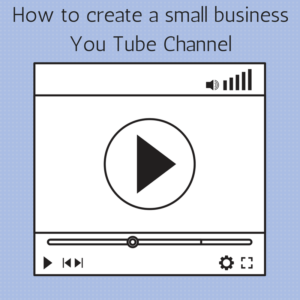 Within a Google My Business account, go ahead and create a branded YouTube account.  With the influx of video marketing becoming the 'go-to' reach tool for most products or services, YouTube videos are key in video marketing. Watch this video to see how to create a business YouTube Channel for improved results.
Google+
What else helps local search SEO for small businesses?  Google+!  Google+ is part of the Google My Business suite and a simple tool to share more digital posts about your industry and company information.  Check out this article all about the benefits of Google+.

Do you use these marketing tools mentioned above?  What works best for your small business?
While uncovering most of the Google suite 'marketing secrets' in this blog, I realize there are more items to unveil in an upcoming blog entitled "Digital Marketing Consultant Secrets Revealed Part 2."–Stay Tuned!
Cheryl Friedenberg cheryl@highkeyimpact.com, www.highkeyimpact.com