What kind of social media mistakes do you see happening out there? Are there lessons to learn from what others are doing wrong? What are they?
Professional marketers are set apart from the rest of the pack with their insight into what really works for a particular type of business.
It takes experience, insights, analytics and foresight as well as a few lessons from the best there is….My Mom!
I've outlined below a few life lessons from Naomi, my mom (pictured below), and how they relate to digital marketing professionals:
Kill Them With Kindness

No matter what you post on a Facebook, Twitter or Pinterest account, please say something nice. With too many negatives or an attitude, followers will become turned off in a big way. My mom always taught me if you don't have anything nice to say, don't say it. Same thing goes for your social media accounts. Make nice and be kind no matter how many naysayers are out there.
For example, stay out of the political debate. The last thing you want to do is align your political ideals to your business. This will eliminate a great percentage of your followers.  If you come across a negative review, respond to it with a coupon or free offer to try your product or service again.  There's no need to get into any negativity or give excuses.
Three's A Crowd
Ever notice that when 3 kids, teens or grownups get together, there's always one person left on the sidelines fending for themselves? My mom always pointed this out when I had 2 friends over at the same time and someone would get their feelings hurt.
The same goes with social media marketing. Think of the third wheel as your social media account not getting as much attention as the others. Do you have Facebook, Twitter and Pinterest? Is your brand getting more attention on Facebook and Twitter? It's not necessary to completely eliminate the third wheel. If it does not need as much time and attention, then there's no need to give as such. I have several clients who really cherish their Pinterest accounts. Their other social media accounts have so much more activity so we decide to Pin on Pinterest less often.   It all depends what works best in your industry.
Every Celebration Needs A Family Photo
My siblings and I always reminisce about every family function and the dreaded family photos. We needed to pose each time we went to a party, out for dinner or were just playing outside. There were tears, stomping up to our rooms and just flat out refusals at times as it was very difficult to capture all of her happy children at every single moment of the day. But somehow, my mom succeeded in getting the job done.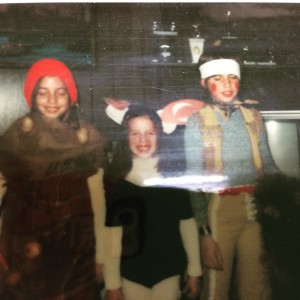 Capturing every moment, from a marketing standpoint, is very 2016. My 1970's mom was way ahead of her time. I encourage all of my clients to take photos and video of their daily office routines, special meetings or events, product development, staff photos and any other photo opp.   Then use these pictures to post away like crazy.

Shop For The Best Deals And Only Buy Quality Items
Before Costco, BJ's and TJMaxx, there was my mom, searching out the least expensive pair of Jordache jeans. (I hope most of you reading this know what these are.)
She had very high-end tastes, but with a family of 6, she needed to find these items for a lot less than the going rate. And I wanted to wear the jeans all of my friends were wearing.  Fast forward to today: If you ask my mom to go car shopping, she will shop and find you the best deal around…even in her late 70's!
The same goes with your marketing budget. Don't spend too little on a website which will only get you to a certain point on search rankings.  Keep your wits about you when looking for a for a marketing professional to help with your digital plans. A college grad is more cost-effective than a seasoned professional, but how far are they going to take your brand?
This idea also translates with images on your social media accounts. Using a photo which is grainy and pixelated won't be a good model for your brand. Spend the extra money and find photos with excellent quality.
All-in-all, my advice is simple:
What you've learned in life, especially from your mom, is something that will translate well into your work world. Play nice, be fair, share and lift others up…. in life and with your social media marketing!
(special thanks to my mom, Naomi)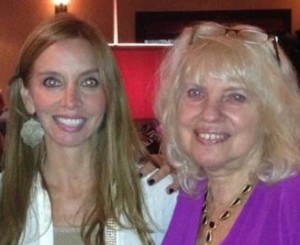 By: Cheryl Friedenberg, President, High Key Impact LLC
Cheryl@highkeyimpact.com, highkeyimpact.com
Marketing Consulting for Small Businesses